So as most of you know I've picked up a 68 Chevelle ex drag car to return to street duty and I use that term rather loosely.....
Plan of action is quite straightforward as it has all the expensive things done to it that I was saving to do on the Torino. Theres probably still 10k needing spent on this to get it where I want it but I can do it at a much slower rate now
Engine needs dropping from 14:1 to 9:1 so it'll run on standard 99 gas
Exhaust system needs making
Headers need buying to run with the turbos, tried flipping the nice Dynatech ones that came with the car but didn't work
Speedo required
Steel doors need refitting with electric windows, locks and seals
Body needs seals
Body needs siliconing up round the roll cage feet
Big fuel cell required
Big rad required
Indicators, brake lights and headlights
Steel front end needs fitting
Lenco needs fitting in place of the Glide
Clutch pedal needs fitting
Brake master needs swapping for a different bore
Front brakes need swapping to big ones
Wheels and tyres need changing over (old ones are going on my mates car, I want black MT Classic 3 wheels or NASCAR steels)
Handbrake needs fitting
Seat position needs changing
Intake and all intercooler setup needs fitting
Internal battery cut off switch needs fitting
Injection and ECU system need fitting
This is a complete monster of a car and it'd be a shame to make it any less mental when you stab the throttle so the plan is to run about 15lbs of boost, this wont come up until about 4000rpm though, much like the old NOS system. Meaning off idle its docile enough to drive round but when you boot it you'll be pinned to the back of the seat
Yesterday was the big day anyway, 7:30am I arrived at the sellers house, helped move it outside and then load it up onto the trailer before saying goodbye to it.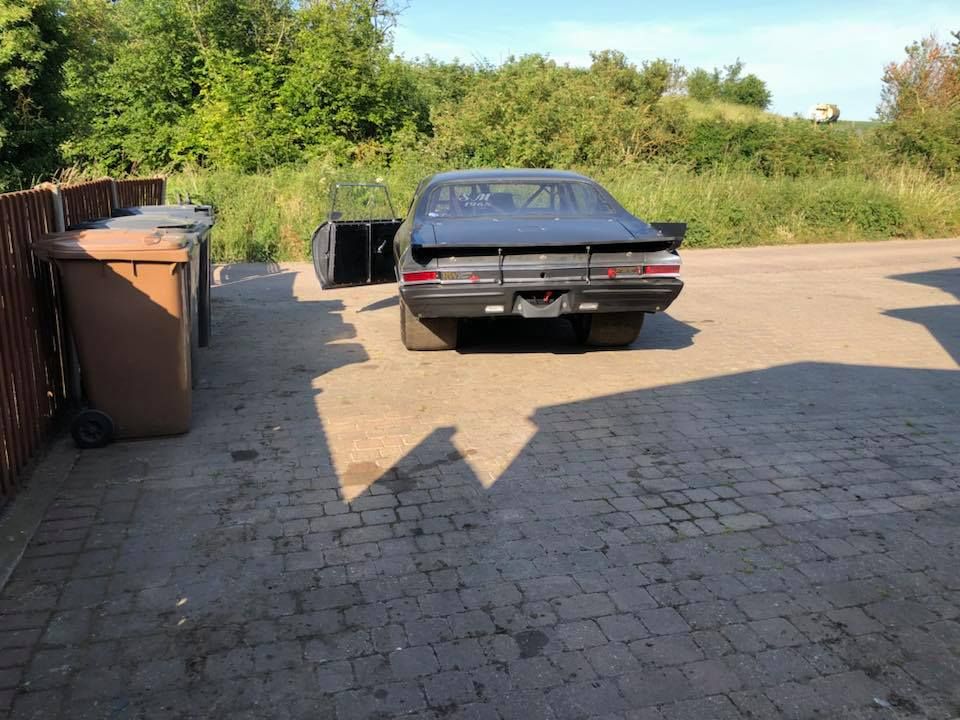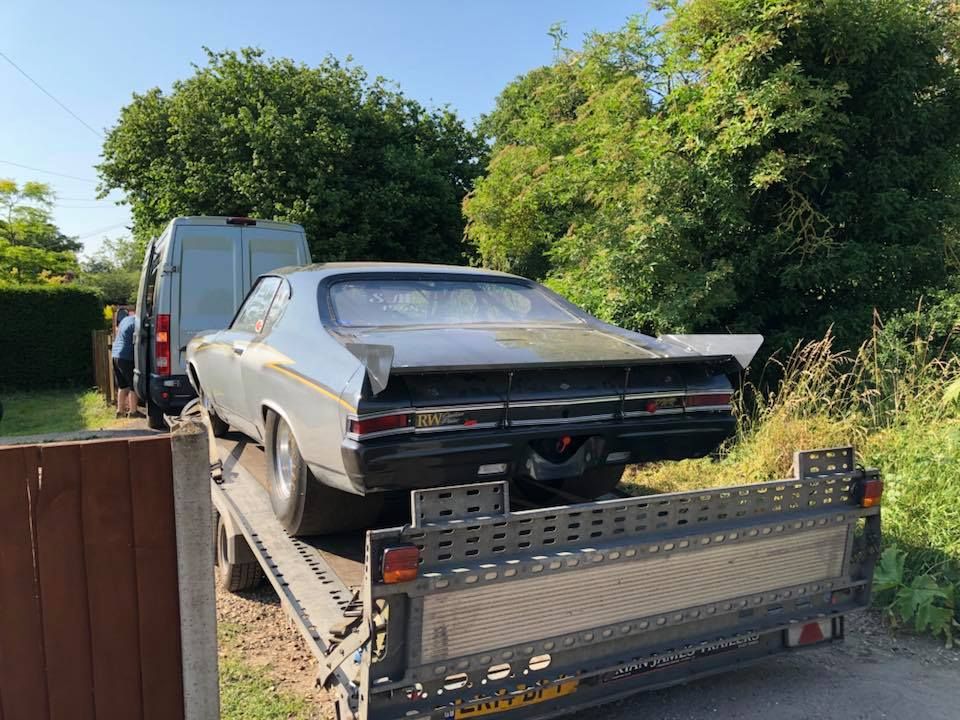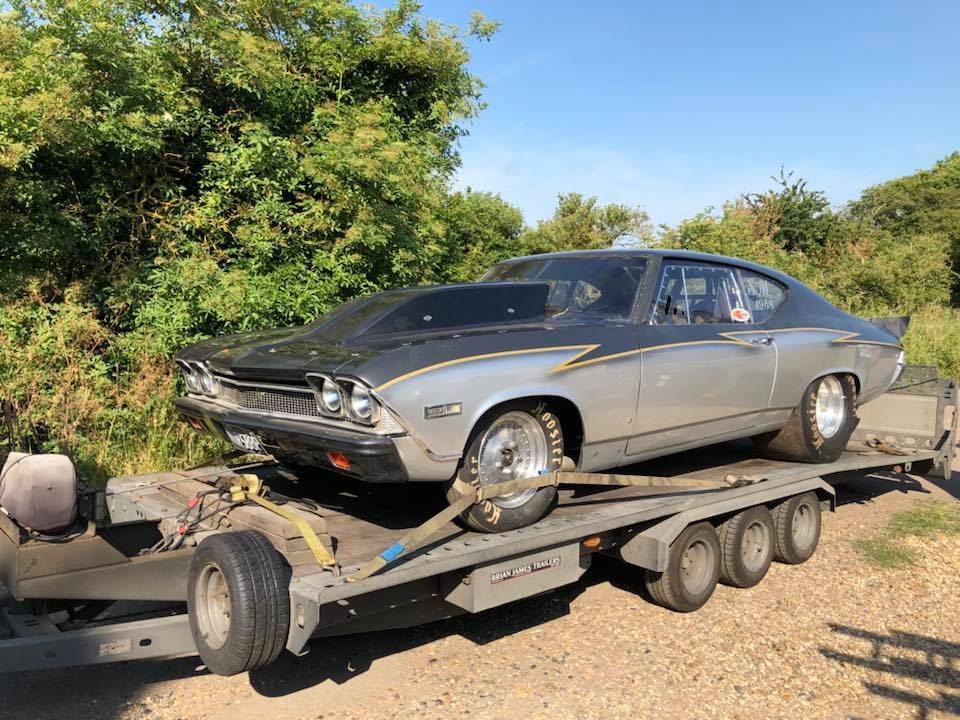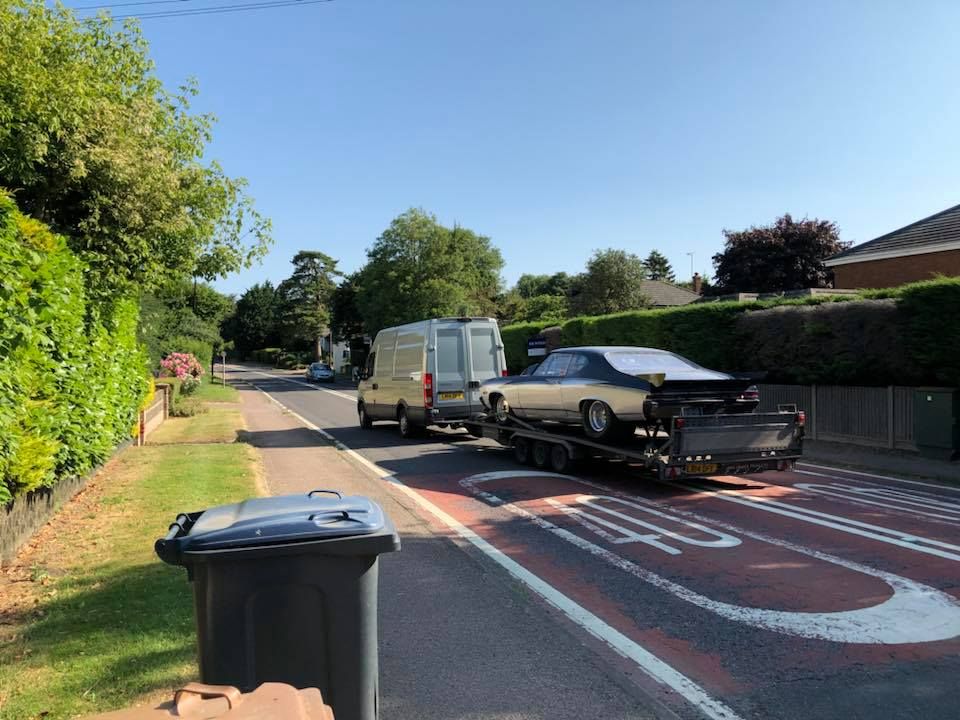 I arrived home about 2 hours before it so had a rather long wait......but it fitted down the drive perfectly and that was the end of that! One final start up before the strip down of the engine. Still wasn't happy as I didn't get it warm so it'd idle by itself