MOCGB Santa Pod Date Changes - Friday 31st July 2020
The MOCGB return to Santa Pod in 2020, and will be runing a fully sold out event foron the 31st July, so please only attend if you have a confirmed ticket. This will be the first event of 2020, and we hope to be able to broadcast some of the action live via Social Media channels. Social Distancing practices will be inforce, and we look forward to seeing you there.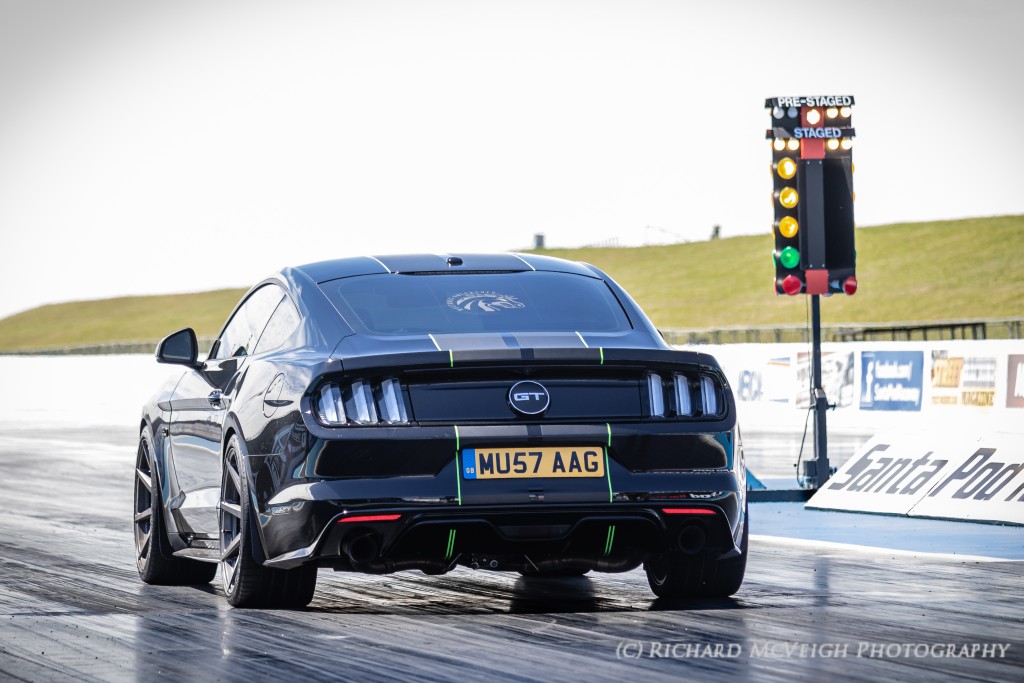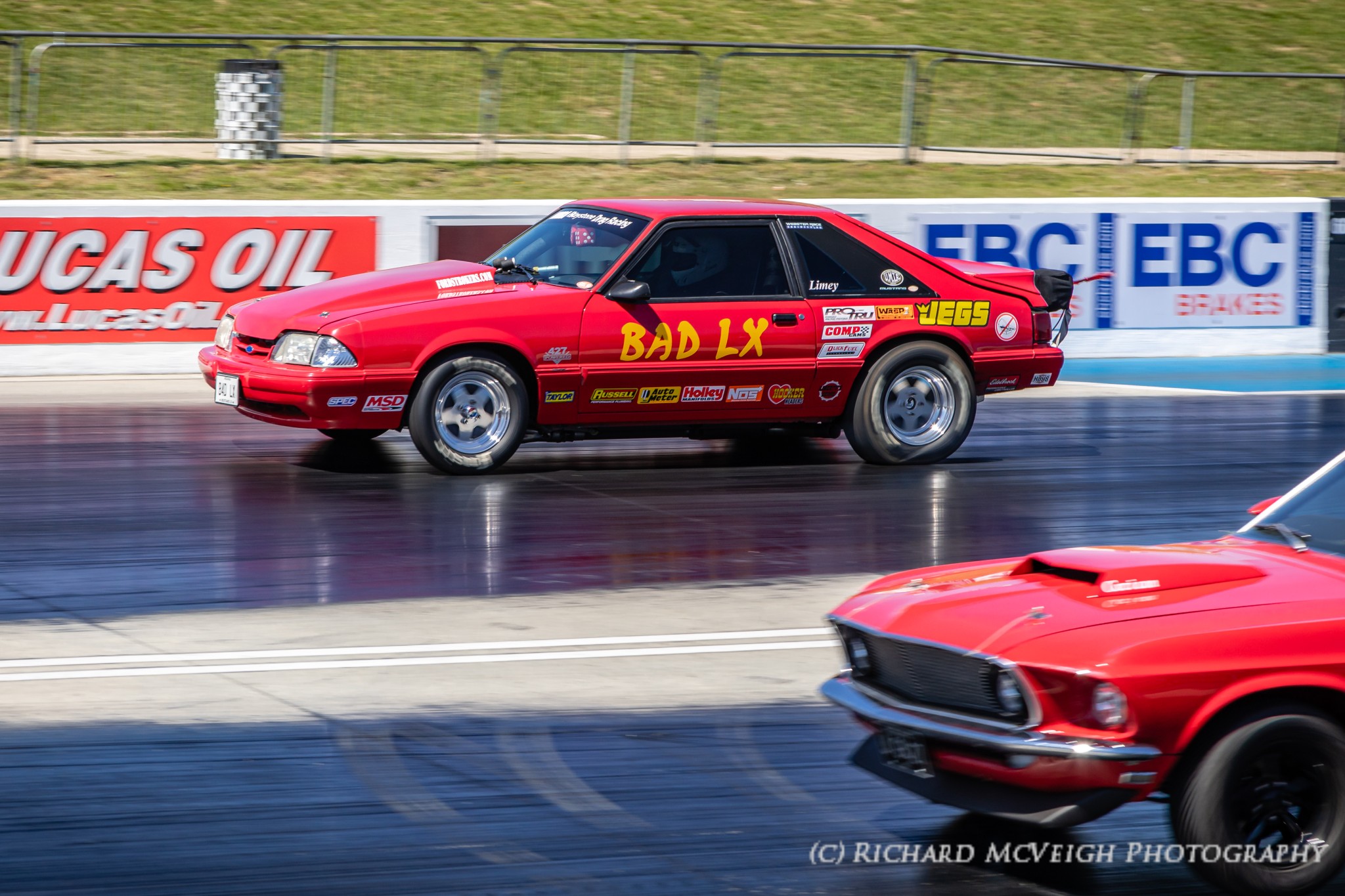 More announcements will be posted here, the MOCGB Forum and our Facebook and Social Media Platforms as soon as we are able to confirm any more events for 2020. Best Wishes and Stay Safe. MOCGB Committee 21st July 2020
MOCGB Online Shop sales suspended.
 We have had to suspend online shop sales as the warehouse staff we use to process the purchases are furlonged. We hope to resume sales as soon as the current Covid-19 issue allows. Our apologies for any inconvenience. MOCGB Team - 6th April 2020
MOCGB Events Starting to take shape for 2020
POSTPONED - WAITING ON NEW DATE - MOCGB AT AMERICAN SPEEDFEST 8
We return to this popular show at the legendary Brands Hatch Circuit. Few spaces remain on the club stand. Watch Euro Nascar, the sound of V8's rumble down Paddock Hill, Hundreds of American cars and Trucks, American food and atmosphere that will launch you to the USA!
Friday 3rd July 2020 - MOCGB AT SANTA POD 
Our exclusive RWYB day on a prepped track, have as many runs as you like, Trophies up for grabs for set categories or come along to spectate and watch different generations race up the 1/4 mile!
July 31st to August 2nd 2020 - Silverstone Classic
The 30th Anniversary event is taking place at Silverstone on the last weekend of July. The MOCGB will be there. Early Bird tickets are available until the 31st March. MOCGB Discount code is on the MOCGB forum and visible to all paid members.
Monday 31st August 2020 - MOCGB NATIONAL SHOW
Come along to our National show held this year at Little Gransden. Enter to pick up a trophy to recognise the love and care you put into your Mustang. A 3 hour airshow, static aircraft and craft stalls are there to keep the whole family entertained!
More events are being planned, watch this space, Facebook or our Forum for announcements
Want to see what we did in 2019, keep on reading....
NEC Classic Car Show - Birmingham - November 8th to 10th 2019
The MOCGB had a very successful Classic Car show at the NEC in November, with record Membership Signups and lots of Club Regalia sold, we included at the NEC for the first time, the new Club Members Hospitality Trailer.
Look out for a full report in an upcoming magazine.
If you want your chance to exhibit your car in 2020, please contact the Chairman for your vehicle to be considered for the stand.


2019 started off with the London Motor Show at the Excel Exhibition Centre in February, where we exhibited for the first time. We were able to display the new 2019 Mustang Bulitt alongside one from the 1960's.
We visited Ford Motor Company's Dunton facility to celebrate the 55th Birthday of the Mustang.
We updated our aerial shot, this time celebrating 55 years.

June is always a busy month for the MOCGB, we attended SpeedFest at Brands Hatch where we put on a 55 Year Mustang timeline to celebrate the major Motoring milestone. We also attended the Corvette Nationals as Guests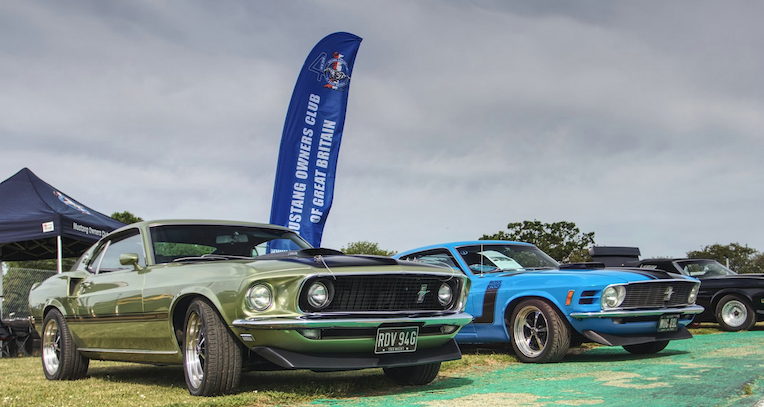 We also co-organise an annual get together with Mustang Owners from Belgium, this year, it was hosted in the UK.

In July, we will be attending the Silverstone Classic, where a full weekend of Classic Racing and Rock Music awaits everyone attending.


We hosted a special Mustang Club event on Friday 5th July, the weather was fantastic and lots of track time was available for those who attended.
All these events are documented in more detail in the Club Magazine Round Up, now available online for Paid members of the MOCGB.
Joining the club costs £21.50 for a 1 year UK membership and £30 for overseas memberships, this includes 6 magazines sent to your address.
We also have introduced a Digital Membership at a cost of £15, where you get full membership, and an e-magazine subscription to Round Up.
We have an active Online community forum, as well as Facebook groups. There are active Area Secretaries managing the local Mustang meetings.
The MOCGB welcomes all Mustang owners or members who don't own a Mustang yet :-)